Let's face it, becoming a homeowner is no easy task. From searching for the perfect property, scoping out the neighborhood, getting approved for a mortgage and so much more on the list, the journey to home ownership can be exhausting. We're already sweating thinking about it. Whew!
The journey to become a homeowner can be one of the most stressful, yet memorable times in your life. With all the twists and turns, unexpected changes to "the plan" and minor speedbumps associated, the result is one of the most defining and rewarding. The feeling of exiting the renter's world and finally having your own domain is unlike any other. It is the silver lining that keeps you moving. One thing to think about is how you should manage this life-changing event in an organized way. Starting off with a list can always be a good thing, but you may end up with several lists before you know it. Reading beginner homeowners guides can also be daunting as some of them are over 300 pages. Florida properties also come with unique nuances that can't be found in the generic downloads across the internet.
While you have so much to think about, we have some great news; we have put together a guide that will simplify the process! We are pleased topresent "5 Things Every Florida Home Buyer Needs to Know"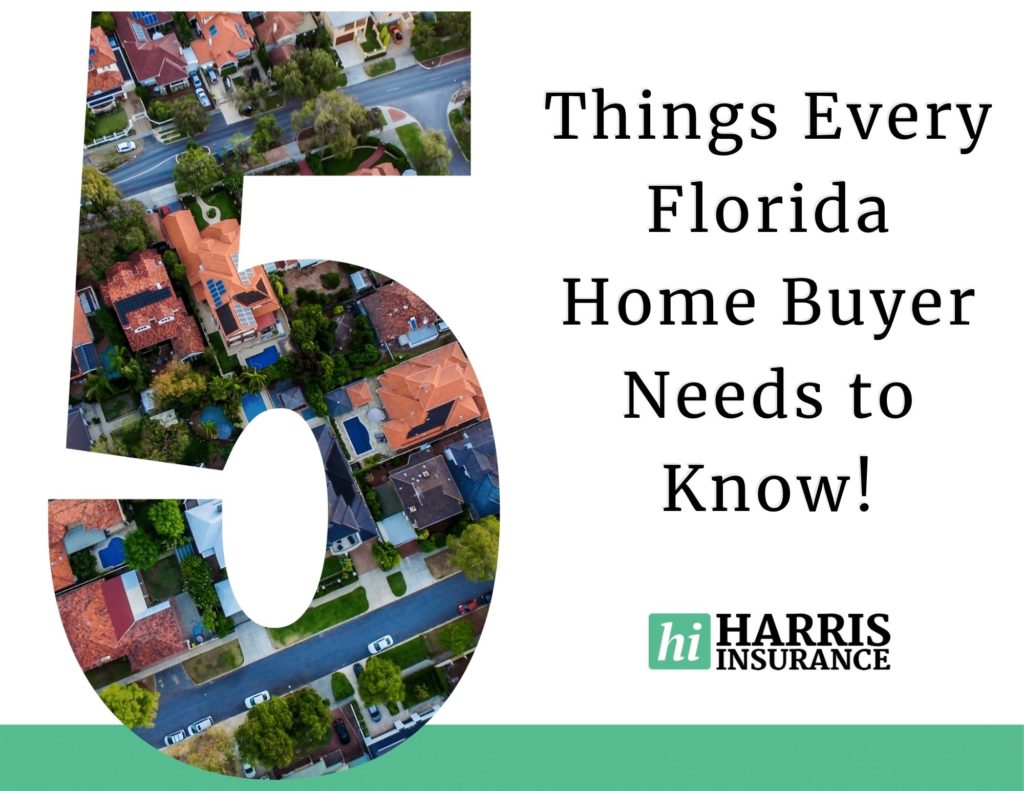 Our small FREE 5-page guide is packed with helpful information that will make the home buying process faster and easier! Each page has a checklist to keep you organized while educating you on every aspect of Florida properties. This guide is the perfect thing to take with you when looking for and buying a property.
In this guide you will find:
Information about (Florida) Roofs
Wind mitigation insurance discounts
Home updates and 4-point inspection information
Details on what to look for before you put an offer on a house
Hurricane and Flood protection
Pro tips & so much more!
Whether you have moved before or are a first-time home buyer, we can't wait to help you succeed. Our goal is to make the home buying journey faster, easier, and less stressful.
Download your copy of "5 Things Every Florida Home Buyer Needs to Know" here.
For more exciting news and announcements, check out our Instagram, Facebook, Twitter, and blog! If you need some insurance information and our assistance, call us at 850.244.2111 or email at service@harrisinsurance.com.