Ahhh, it's that time of the year again. It's the one, the only, 4th of July! It's a time to relax, reflect on the first half of the year and celebrate America's independence. 2020 has given us a lot to think about, and most of us can agree that a nice long weekend is the only way to observe the holiday. If you are lucky to have Friday, July 3rd off, then welcome to the 3-day weekend club. Whether you are staying away from large crowds by hanging out at home, or responsively social distancing at a public event, celebrating safely is a top priority. It is fair to say that Independence Day can be dangerous, so we've put together a small list of four risk factors to consider when celebrating this weekend.
1. Fireworks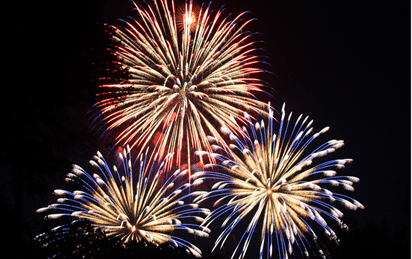 There's much to love about how beautiful and memorable fireworks shows are. There's even songs written about them. One thing that is not talked about is how scary they are because they are explosives. Fireworks injuries can range from severe burns to hearing loss due to mishandling. Some things that should be in the back of your mind when igniting any rockets are that:
The top of a handheld sparkler burns at 2,000 degrees Fahrenheit
Fireworks-related injuries average about 8000 to 9,000 cases per year
Unattended fireworks cause brush fires or damage to buildings
There is approximately $43 million in direct property damage each year from rogue fireworks.
Being a safe distance away and wearing earplugs will greatly reduce the risk of being injured. Also keep a bucket of water or a hose available if you need to quickly extinguish a rocket.
2. Grilling Accidents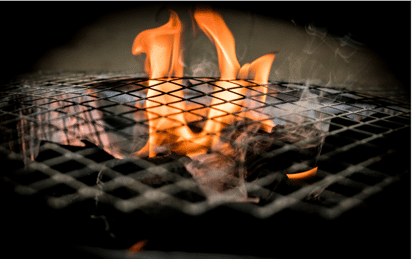 Many grilling accidents happen during this holiday due to leaving the grill unattended. If the grill master leaves their post, a fire may happen. A fire can happen if the grill is not cleaned properly, a buildup of grease is present, excessive lighter fluid is used, or someone bumps or knocks the grill over. It's nice to have a charred hot dog but not a charred home.
Make sure to use a nice clean grill and stay present during the cooking process. Oh, and don't forget to flip the burgers!
3. Car Accidents due to Drunk Driving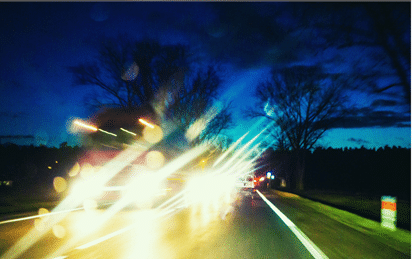 During this celebratory period, many people may lose track of how many drinks they have consumed. A drink may turn into two or three pretty fast. Accidents due to drunk driving is always a concern during the 4th of July weekend as it is unsafe for both the driver and unsuspecting motorists on the road. Here's some quick stats:
According to Esurance, 40% of fatal highway crashes during the 4th of July weekends between 2007 and 2011 were caused by drunk driving accidents.
34.3 million people travel by car each 4th of July holiday
It is always good to drink responsibly and please refrain from driving altogether if you have consumed too much alcohol.
4. Boating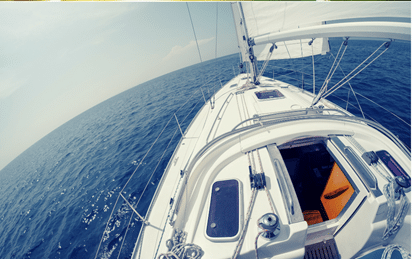 The Emerald Coast is known to be a hotspot for boating. Being that it is summer and the 4th of July is celebrated during peak boating season, it is always a concern. It may not be wise to crowd a boat with too many people or drink when piloting the vehicle. Accidents due to heavy boating traffic and drinking make up a majority of the claims an insurance company receives during or after the weekend.
Avoid sudden movements and be patient if there is boating traffic.
While we don't want to rain on the parade, we are always concerned for your safety. All of us at Harris Insurance wish you a happy, healthy, and safe holiday. Enjoy!
Our offices will be closed on Friday, July 3rd. We will be open for regular business hours on Monday, July 6th. Our office is open to the public, but we encourage you to bring your mask and handle all insurance business virtually, when possible.
Happy Independence Day!