Also serving Destin, Santa Rosa Beach, Miramar Beach, & outlying areas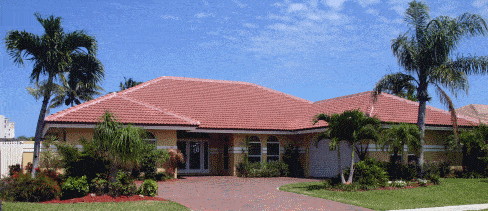 Florida is a great place to call home for many reasons. But local homeowners also deal with some inherent risks. Our climate allows for beautiful, green scenery, but other consequences include hurricanes and flooding. You can't always protect your home's structure, but you can protect your investment with homeowners insurance in Destin, FL.
Of course, finding the best deal on coverage you need isn't always easy. For this reason, you'll want to connect with an insurance broker who is familiar with the local market. . At Harris Insurance Services, we work with your interests in mind. You provide us needed information about your home and coverage needs. From there, we supply you with the best possible quote.
You may have concerns about flooding, hurricane damage, mold growth, or all of the above. Whatever the case, allow our brokers to connect you with the right property insurance in Destin, FL.
Receive an Accurate Quote on Homeowners Insurance in Destin, FL
A number of factors affect your property insurance rates. A few of the most important ones include:
Wind mitigation measures
Risk factors (including swimming pools, guest homes, screened enclosures, etc.)
Your claims history
The location of your home
The age and construction of your home
We want to provide you with the most accurate quote possible. To achieve this goal, we ask that you supply us with the information you have available. Fill out this form and we will work quickly to get you a quote. From there, you can move forward and purchase a coverage plan.
Our Service Area
We write insurance all over Florida. And, most policies can be secured right over the phone. Our office is in Ft. Walton Beach, Fl, which is located in the immediate vicinity of the following areas
Destin
Santa Rosa Beach
Miramar Beach
Alys Beach
Shalimar
Niceville
Mary Esther
Navarre
Crestview
Gulf Breeze
Freeport
Defuniak Springs
If you have questions or would like more information about our services, please get in touch. You can always send a request via this form . If you'd like to speak directly with a licensed Florida Agent, please call us at 850-244-2112. Either way, we'll get back to you quickly.