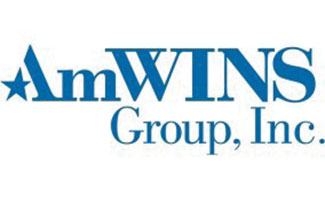 Amwins is the nation's largest wholesale broker that provides access to the world-wide insurance marketplace. Established in 2000, they provide access to various markets and solutions for Florida policyholders with unique and difficult risks. Amwins currently provides solutions for property, casualty, professional lines, and alternative risks in Florida.
If you are a current Amwins Policyholder and need to file a claim, please do so at (404) 751-4390.
If you are a current Amwins Policyholder and need to make a payment, please contact our Agency.
Harris Insurance is proud to offer the following products through Amwins below:
Residential & Commercial Property
Homeowners & Rental Properties- Amwins is a good solution for homes and rental properties that may not fit the mold of a traditional property insurance markets.
Builders Risk- Whether you have a renovation or new construction, Amwins can insure the project to protect against job-site losses.
Commercial Buildings- Amwins specializes in business properties, especially those in the hospitality sector and manufacturing industries. They can also provide additional coverages for businesses such as transportation and inland marine, boiler & machinery, cargo, terrorism, and more.
Public Entity- Public entities come in all shapes and sizes – from municipalities and government agencies to educational entities.
Energy- With energy sources continuously evolving, Amwins provides solutions for solar and many other new classes that are coming to Florida.
Professional Lines
Employment Practices Liability- As society and culture continually change, so do the risks that employers face. EPLI can protect employers against alleging harassment, wage & hour violations, discrimination, wrongful termination and retaliation.
Cyber Liability- In a web of evolving threats, insureds can easily fall prey to cyber criminals. Cyber liability can protect your business from ransomware and phishing scams to hackers and scammers.
Management Liability / Directors & Officers- Whether you operate in the private, public, nonprofit sector, financial institution or union, this coverage can protect the organization's officials or volunteers against lawsuits.
Professional Liability / Errors & Omissions- Claims alleging errors or omissions can span numerous industries and licensed professionals. Amwins can provide error and omission coverage for contractors, real estate agents, manufacturers, architects & engineers, lawyers, technology suppliers, investment advisors, and more.
Please contact Harris Insurance if you are interested in learning more about any of Amwins Brokerage's products. We would be happy to assist you.