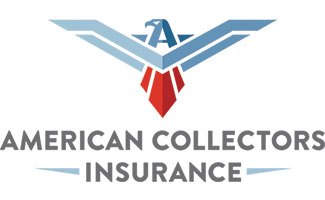 Our company name, American Collectors Insurance, defines who we are as a company. We value and spotlight two extremely important elements in our brand DNA: "American Collector" and "Collectors Insurance". A deeper understanding of our company culture and brand defines and shapes our simple, seven-word mission statement and company manifesto.
American Collectors Insurance exists to:
Embrace, Protect and Expand the Collector Community.
Customer Focus: "American Collector"
Unlike other collector car insurers, that are named after their company founder(s), our primary focus is and will always be our customers… specifically, the "American Collector". As a company, we relentlessly strive:
To genuinely relate to the devotion of the "American Collector" toward this hobby.
To create tools, content, resources, and partnerships to fan the flames of this noble obsession.
To expand the collector community by sharing this passion with others and helping to pass this legacy on to the next generation of enthusiasts.
Company Mission: "Collectors Insurance"
We are, at our core, providers of insurance which is customized and tailored to protect the passion and investments of the "American Collector". Our founders themselves were visionary insurance industry veterans with a passion for cars. They understood that regular auto / homeowners insurance DID NOT, COULD NOT and WOULD NOT adequately meet the needs of, nor protect the investments made by, the "American Collector".
Insurance is necessary to provide peace of mind so that customers can focus on their most important priorities and goals. However, insurance, especially collectors insurance, is not always easy to obtain, understand, or evaluate. American Collectors Insurance commits to continuously improve our business and operations and:
To innovate in products and coverages that better protect the vehicles and collections of our customers.
To improve technology and processes to make the transactions and required documentation necessary for insurance much more intuitive, simple and convenient for our customers.
To invest in and develop people who connect with our customers in order to educate / explain collector insurance in a professional, understandable, relatable, and friendly manner.
This manifesto is intended to serve as the guiding beacon for American Collectors Insurance to remind us where we have come from, who we are, and what we strive to become.
Paul Choi
President, American Collectors Insurance
CLAIMS
What to do in the event of an accident or loss.
What you need to file a claim:
Your policy number
Accident or loss details
Day and time of damage (if known)
Items/vehicles affected
Best way to contact you
Submit a claim or call us at 1-877-622-2475.
Please Note: If you click the 'Submit a claim' link, you will be directed to the Log In page. After logging into your account, click on 'View' from the dashboard policy list and select the actions tab. Click Submit a Claim from this list or View Policy Details and then look for Report a Claim link on left side of page.
Provide as much detail as possible about the accident to our claims representative. Include contact information for the other driver(s) and witnesses. He or she may request a copy of the police report to obtain information regarding roadway and weather conditions, estimated speed of travel, and sketches of the incident. If a police officer is not present to document details at the time of the accident, you must write down all of this information, plus the driver, vehicle and insurance information of all drivers involved. When you call to report your claim, you can be assured of:
Fast, friendly, and knowledgeable service. If your claim requires an appraisal, you will be contacted within 48 hours.
A choice of where to take your vehicle for an estimate and repair. You may select the restoration shop of your choice to ensure superior work.
Courteous representatives to guide you as you submit information, photos and estimates.
TO REPORT A CLAIM, CALL 877-622-2475.
PAYMENT
We accept payment via all major credit cards (including American Express, Visa, Mastercard, and Discover). In addition we'll accept checks and money orders. For your clients' convenience, we direct-bill renewals 45 days in advance of the renewal.
To avoid any gaps in coverage, we ask that renewals be paid 15 days prior to the renewal date. So, as long as we receive payment in our office by the renewal date, there will be no lapse in coverage. If it is past the actual renewal date please contact American Collectors Insurance immediately and speak with an Underwriter. We may have to re-write the policy, and would need a completed application, updated photos and the premium in full.
Harris Insurance is proud to offer the following through American Collectors Insurance:
Classic Car Insurance
Classic Truck & Utility Vehicle Insurance
Modified Car & Hot Rod Insurance
Exotic Car Insurance
Antique & Classic Motorcycle Insurance
Popular Collectibles Insurance
C.A.R.E. for your Vehicle (Towing and Labor Plans)
Please contact Harris Insurance if you are interested in learning more about any of American Collectors Insurance Company's products. We would be happy to assist you.