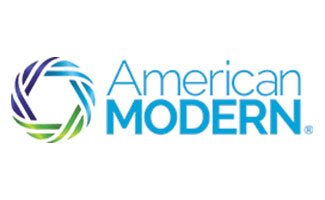 Sometimes customers need something different than what the general market offers. That's specialty insurance. That's American Modern® insurance.
CLAIMS
Whether you call us at 800-375-2075, or complete an online claim form, please have this information ready:
Your policy number
Your contact information
A description of what was damaged/lost
Date and specific time of the loss
Note any personal injuries that occurred
Whether an ambulance was called, or fire or police departments were notified
Whether you believe you need to make temporary repairs
However you choose to reach us, we will work closely with you until your claim is settled.
What you can expect from us
Your claim will immediately be assigned to an adjuster, who will contact you to gather more details about what happened. If a traditional inspection of the damage is necessary, your adjuster will work with you to schedule a time and day for that inspection. It may also be possible for the inspection to be handled via our video claims resolution tool, which allows you to virtually connect with your adjuster using a mobile device and your internet connection. If that is the case, the how-to video below shows you what you can expect when you use the technology.
You can proceed with contacting a contractor or repair shop to fix what's gone wrong. In many cases, your claims adjuster can provide you with information about participating in a contractor referral program. The contractor referral program is designed to provide you with access to qualified participating contractors or repair shops in your immediate area. If the estimate provided by your selected contractor or repair shop is greater than our adjuster's total estimate, you should contact your claims adjuster.
PAYMENT
Make a One-Time Payment
Use either your credit/debit card or choose EFT to have funds withdrawn from your checking/savings account.
Credit / Debit Card
Bank Account (EFT)
Automate your payments with EZPay
With EZPay, a withdrawal is made from your bank account, or charged to your credit card. We let you pick the date of the month for the payment. Once EZPay begins, you will stop receiving invoices by mail.
Pay by Phone
Call us at 1-800-543-2644
Mail in Your Payment
Payments delivered via USPS:
American Modern Insurance Group
PO Box 740167
Cincinnati OH 45274-0167
Payments delivered via UPS or Fedex (overnight):
Fifth Third Bank
5050 Kingsley Drive
Cincinnati, Ohio 45227
Attn: 1MOC1N – Rlbx 740167
Please write your policy number on your check, and include the payment coupon.
Harris Insurance is proud to offer the following products through American Modern:
Mobile Home Insurance
Full-Time Home Insurance
Rental Property Insurance
Vacation Home Insurance
Vacant Property Insurance
Condominium Insurance
Collector Car Insurance
Boat Insurance
Yacht Insurance
Motorcycle Insurance
ATV & UTV Insurance
Golf Cart Insurance
Snowmobile Insurance
Pet Health Insurance
Please contact Harris Insurance if you are interested in learning more about any of American Modern Company's products. We would be happy to assist you.