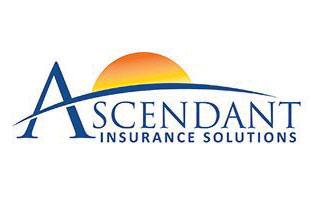 Ascendant Insurance Solutions is a Florida-based licensed Managing General Agency specializing in the placement of commercial and personal lines insurance products and program management services with a strategic emphasis on the fastest growing population demographic in the country, the Hispanic market.
Ascendant Commercial Insurance, an affiliate company, is ranked #11 South Florida's Largest Hispanic-Owned Businesses and #36 in the Top 100 Private Companies in South Florida by the South Florida Business Journal.
Ascendant represents admitted and non-admitted insurance carriers with a strong presence in the personal and commercial lines markets. Since its inception, Ascendant has placed over $1 billion of written premium in the Florida marketplace through its distribution network of insurance agents and brokers.
Ascendant's core operating philosophy focuses on facilitating insurance agents' business transactions with an emphasis on technology and providing excellence and professionalism in serving the agents' needs.
Ascendant is uniquely suited to serve the Hispanic insurance marketplace through a fully engaged management team with decades of insurance industry experience in building successful insurance enterprises, and a fully bilingual staff that is sensitive to the challenges faced by the Hispanic community and business owners. Our ability to effectively demonstrate cultural competence in our work with the quickly growing Hispanic marketplace gives us a unique competitive advantage to serve this distinct niche. Ascendant executes its business strategy through a proprietary state-of-the-art software and technology platform that maximizes operating efficiency and includes web-based online submissions, quoting, policy issuance, and claims adjudication.
Ascendant's management philosophy promotes creative business solutions from its team members who are encouraged to challenge customary ways of doing business. This is evidenced in the company's entrepreneurial culture, which fosters practical problem resolution and bottom line performance.
Ascendant believes in people. Our employees are trusted insurance professionals with years of knowledge and experience who strive to provide superior service and expertise. They offer exceptional proficiency in the businesses and industries served, allowing them to anticipate agent's requests, provide detailed underwriting information, recommend quality insurance products and offer reliable, timely, and quick service.
Ascendant is dedicated to establishing and nurturing long-term relationships with its agents which differentiates it from other MGAs. Ascendant focuses on providing training, monitoring of performance ratios and providing incentives for production growth.
This team's mission to directly address a targeted and underserved niche in the Florida insurance market is a formula that Ascendant's management team and ownership feels confident and optimistic about executing.
Claim
Risk Management and Claims Resolution Solutions
Ascendant Claims Services LLC, an affiliate of the Ascendant group of companies, is a third party administrator committed to providing best in class risk management and claims resolution solutions. Our innovative organization can provide claims administration/resolution, managed care, loss control and risk information services.
Let us show you how Ascendant can help lower your total cost of risk by providing the right resources and services in these areas:
Claims Management & Medical Care Management
The Ascendant team is comprised of claims managers, field/in-house investigators, as well as legal professionals working together as one integrated resource on each claim to achieve the best outcomes and service for all involved parties, while minimizing your costs.
Safety and Loss Control
Our network of health and safety professionals are singularly focused on customized solutions tailored to your business. Our approach is to seamlessly integrate optimal cost effective and operationally sensitive safety and loss control programs into your business' day to day operations.
Technology
Our team of information systems and technology professions enable you to view contract information, report a claim, identify Ascendant team members, and provide management reports, each of which is uniquely customized to fit your needs and operating requirements.
Multilingual Staff
Our multilingual focus provides Ascendant with a unique advantage in being able to effectively communicate the proper care to your employees or customers.
Payment
Go to following web address: https://www.acicompanies.com/PrivateSite/public/PolicySelection
-Enter either your policy # or binder# to get started with making a payment
Harris Insurance is proud to offer the following through Ascendant Insurance Solutions below:
PERSONAL LINES:
Apartments

Dwelling Fire Insurance

Homeowners Insurance

Flood Insurance

Animal Liability Insurance

Yacht Insurance
COMMERCIAL LINES:
Workers' Compensation

Commercial Auto (Liability & Physical Damage)

Commercial Auto (Physical Damage Only)

Commercial Auto Hard to Place

Motor Truck Cargo

Businessowners' Policy (BOP)

Commercial Package Policy

Bars & Taverns

Offices

Restaurants & Cafes

Retail

Shopping Centers

Lessor's Risk

General Liability

Excess Liability

Garage

Excess Dealers Open Lot

Excess Garage Keepers Legal Liability

For Hire Transportation

Cyber Liability

Directors' & Officers' Liability (E&O)

Fiduciary Liability

Employer Practices Liability Insurance

Management Liability Solution (Including Crime)

Non-Profit D&O Liability

Non-Profit Organization

Professional Liability

Lumber Specialty

Builders Risk

Contractor Equipment Floater

Commercial Monoline Property

Stock Throughput

Umbrella

Financial Institutions

Aviation

Lawyers Professional Liability

Personal Umbrella
Please contact Harris Insurance if you are interested in learning more about any of Ascendant Claims Services' products. We would be happy to assist you.