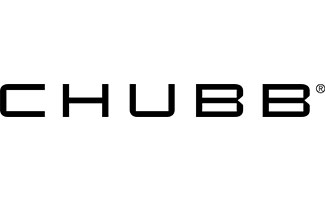 Chubb is the world's largest publicly traded P&C insurance company and the leading commercial lines insurer in the U.S. With operations in 54 countries and territories, Chubb provides commercial and personal property and casualty insurance, personal accident and supplemental health insurance, reinsurance and life insurance to a diverse group of clients. As an underwriting company, we assess, assume and manage risk with insight and discipline. We service and pay our claims fairly and promptly. We combine the precision of craftsmanship with decades of experience to conceive, craft and deliver the very best insurance coverage and service to individuals and families, and businesses of all sizes.
Chubb is also defined by its extensive product and service offerings, broad distribution capabilities, direct-to-consumer platform partnerships, exceptional financial strength and local operations globally. The company serves multinational corporations, mid-size companies and small businesses with property and casualty insurance and risk engineering services; affluent and high net worth individuals with substantial assets to protect; individuals purchasing life, personal accident, supplemental health, homeowners, automobile and specialty personal insurance coverage; companies and affinity groups providing or offering accident and health insurance programs and life insurance to their employees or members; and insurers managing exposures with reinsurance coverage.
Chubb has more than $200 billion in assets and reported $46.8 billion of gross premiums written in 2021. Chubb's core operating insurance companies maintain financial strength ratings of AA from Standard & Poor's and A++ from A.M. Best.
Chubb Limited, the parent company of Chubb, is listed on the New York Stock Exchange (NYSE: CB) and is a component of the S&P 500 index.
Chubb maintains executive offices in Zurich, New York, London, Paris and other locations, and employs approximately 34,000 people worldwide.
Claim
The insurance claims process can sometimes be, well, a process. At Chubb, it's different. That's because we're not just in the insurance business, we're in the people business. Our experienced claims specialists are relentless about every detail in the most personal way possible. Whether you have a business, homeowners or auto policy, it's our policy to make your life easier.
You can report your claim 24 hours a day, 7 days a week through one of the following options:
Online:   Click here to login to the Client Portal to have your policy information prefilled, or click here to report your claim without logging in 
Phone:   1-800-CLAIMS-0(1-800-252-4670)
To report a marine claim online, click here
Phone:
Chubb: 1-800-CLAIMS-0 (1-800-252-4670) 24/7
ACE:  1-800-433-0385 (After business hours: 800-523-9254)
Small Commercial: 1-844-539-3801 or email claims.smallbusiness@chubb.com.
Small Commercial Workers Compensation: 1-800-433-0385 or email chubbclaimsfirstnotice@chubb.com
Accident & Health:
     1-800-336-0627 (Inside USA)
     1-302-476-6194 (Outside USA)
Your Local Agent:  Contact your agent or broker who can submit a claim on your behalf
Payment
To make a payment on your Chubb policy or setup AutoPay using your Bank Account, please enter your bill account/policy number and zip code into our Quick Pay Page @ https://prsclientview.chubb.com/#/billing/quickpay. 
If you do not have the invoice number you can use the policy number instead. This number will be required on the final screen also. Be sure to use the same number, either invoice or policy number on both screens or there will be an error and your payment will not be successful.
16 digit bill account numbers:
 Phone:
800-682-4822
 Mail:
Chubb Personal Risk Services
PO Box 7247-0180
Philadelphia, PA 19170-0180
9 digit bill account numbers:
 Phone:
800-444-6161
 Mail:
Chubb Personal Risk Services
PO Box 94836
Cleveland, OH 44101-4836
Harris Insurance is proud to offer the following through Chubb Insurance:
Individuals & Families

Home

Auto Insurance

Valuables

Liability

Cyber

Natural Disasters

Flood

Travel

Boats & Yachts

Bespoke Services

Live & Health Protection

Businesses

Accident & Health

Commercial General Liability

Commercial Package

Cyber

Environmental

ESIS

Excess & Surplus

Global Casualty

International Solutions

Management Liability

Marine

Medical Liability

Political Risk

Product Recall

Professional Liability

Property

Railroad

Reinsurance

Small Business

Specialty Casualty

Surety

Trade Credit

Umbrella & Excess Casualty

Workers Compensation

Workplace Benefits
Please contact Harris Insurance if you are interested in learning more about any of Chubb Insurance's products. We would be happy to assist you.