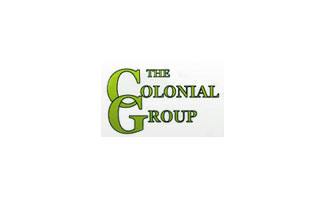 The Colonial Group, Inc. and its subsidiaries, Mobilhome Insurance Service, Inc. and Colonial Premium Finance Company, have been serving Specialty Lines product needs of Insurance Agents and their customers since 1961. Some of their lead products include Mobile Home, Dwelling, Recreational, Farm and certain Specialty Commercial Lines.
The Colonial Group, Inc.'s mission is to serve their customers by providing quality, diversified and innovative products and services related to the specialty personal and commercial insurance business to include housing, recreation and farm. They also strive to provide a challenging, stimulating and rewarding environment for their employees, making sure that they understand that the Company's success is a result of their success.
Claims
If you are a current Colonial Group Policyholder and need to file a claim, please contact our Agency.
Payments
If you are a current Colonial Group Policyholder and need to make a payment, please contact our Agency.
Harris Insurance is proud to offer the following products through The Colonial Group, Inc:
Personal Lines:
Dwelling Fire
Homeowners
Mobile Homes
Vacant/Renovation/Builders Risk
Seacoast Properties
Motorcycle/ATV
Watercraft
Motor Home
Travel Trailer
Collector Car
Golf Cart
Flood
Commercial Lines:
1-4 Family Dwellings

Beauty/Nail Salon/Barber Shop

Concessionaire/Vendors

Electronic Stores

Janitorial Services

Lawn Care

Main Street Mercantile

Pet Care

Specialty Training Schools

Apartments

Clothing Store

Contractor's Equipment

Fitness Centers

Land Leased to Others

Lessor's Risk Only

Mobile Home Parks

Residential Condo Unit Owners

Truckers

Artisan Contractors

Commercial Excess/Umbrella

Convenience Stores/Deli/Grocery

Home Based Business

Laundromats

Liquor Stores

Office Product

Restaurants

Vacant Building
Professional Lines:
Employment Practices

Non-Profit Directors & Officers

Specified Professions E&O

Community Association

Medical Providers

Property Managers

Cyber Liability & Data Security Plus

Micro Tek Pak (Technology E&O)

Real Estate E&O
Please contact Harris Insurance if you are interested in learning more about any of Colonial Group's products. We would be happy to assist you.