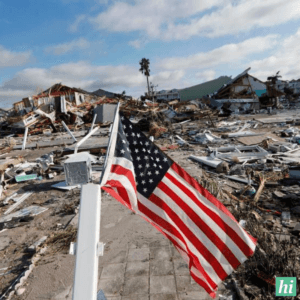 If your home sustained damage and is no longer fit to live in, you could have many coverages to help you in your homeowner's policy. Have a conversation with your agent about whether or not you have the right coverages and ask specific questions as to what you can expect if faced with a major claim that forces you to be displaced.
Here are our Top 5 recommendations:
Call your insurance adjuster first! Record their name, contact phone, email and your claim number. Be sure to give your contact information including a good mailing address for you while you're displaced. It's also a great idea to include an emergency contact number of a family member or friend who can reach you and where you would like your payments to be mailed. In catastrophes, emergency partial payouts are sometimes made and mailed quickly without advance notice by mail or phone.
Background note: Some companies have provisions in their policy conditions that may limit the amounts payable for certain coverages under the policy, if they are not notified in a timely manner. Bottom Line: Contact your insurance company FIRST.
Arrange for reasonable emergency repairs; these are described as necessary measures taken solely to protect covered property from further damage.
Do NOT sign your rights away. Forms known as Assignment of Benefits (AOB) can be a fraudulent form in an agreement that, once signed, transfers the insurance claim rights or benefits of an insurance policy to a third party. It gives the third party authority to file a claim, make repair decisions and collect claim payments without the homeowner's consent (even if they are not satisfied with the work completed). Be mindful of any contractors that may try to convince you to sign an AOB and begin repairs before you talk to your adjuster or even report the claim.If a homeowner signs an AOB, intentionally or not, they may no longer have the right to receive any payments from their insurance company. The vendor can also demand any amount they choose from the insurance company, and if the company does not agree with the amount and refuses to pay, it gives the vendor the right to take legal action including filing a lien against the property. Ultimately, this could result in denial of what should have been a claim settlement.We have seen AOBs signed for tarps to be installed and then the same AOBs sold for a finder's fee to third-party vendors.Bottom Line: Give yourself peace of mind by choosing a vendor with the assistance of your adjustor or from a list of vetted vendors. A reputable vendor will only require you to sign a work authorization NOT an AOB.
Explaining Loss of Use (of your home) Benefits. Keep your receipts for possible reimbursement of emergency and extra expenses including:
a.       Evacuation expenses
b.      Meals
c.       Fuel
d.      Application/Rent Fees
e.       Increased expenses
Your policy provides coverage so that your household can maintain its normal standard of living. Payment rendered will be for the shortest amount of time to either repair or replace your dwelling or if you relocate, the shortest time for your family to settle elsewhere.
Begin preparing an inventory schedule and values of all of your personal belongings that were lost or destroyed. Most policies pay the "replacement cost" of these items which is what it would cost for you to go out and replace them today.If you haven't already, be sure to take a complete inventory of your personal belongings. Save as a note on your phone or walk around your house and take pictures or video. Open closets, include the garage, pay special attention to every nook and cranny.
Remember things are just things; they can all be replaced. The stress after a catastrophic loss can be overwhelming. Continue to take care of your health and the health of your loved ones. We hope you are never faced with a catastrophic loss but if you are, know that we are here to assist you with everything that we possibly can.
Please note that the recommendations provided in this post are in no way indicative of your policy's coverage, conditions, or exclusions. Please read and review your homeowner policy with your agent.
If you're interested in talking about your Homeowner Policy with one of our Florida licensed agents, click here.
Request a Homeowner Quote here