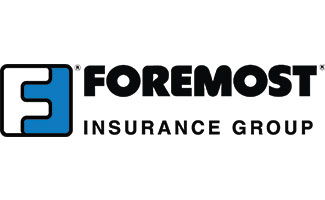 As a specialty insurance company, Foremost Insurance Group serves their markets by providing insurance choices that may not be offered by other companies. So, if you're wondering whether or not they can insure a particular product, check them out. Their extensive insurance options may surprise you!
How can Foremost offer such a great selection of specialty Insurance coverages?
Foremost Insurance Group has spent the last 65 years getting to know the markets we serve exceptionally well. They understand the coverages you are looking for with the specific types of policies you may want. They've taken what we learned and turned that expertise into a solid business.
Foremost does this all with a level of care that they take pride in. From the people who create the policies to the representatives who process your claims, Foremost strives to serve their customers to the best of their abilities. If you're looking for in-person service right in your community, then turn to one of the thousands of highly-trained and exceptional agents that represent Foremost across the country. Agents that write Foremost can help you choose the best policy for your situation and get the discounts you qualify for and should you have a claim, from frozen pipes to an automobile accident, rest assured, a team of professionals is on hand 24/7/365 to take your call.
Go ahead, expect more. The last thing you want to worry about is having the right insurance policy.
Claims
What You Need
To help make filing a claim easier, please have the following information on hand:
Policyholder's name and address

Policy number

Date the loss happened

Description of what happened

Telephone number so Foremost can contact you
Claims Process
Wondering how claims services work? Whether you're reporting a fender bender, a home fire, a dog bite, an employee injury, or need roadside assistance, our claims department follows the same five-step process for every claim:
Once you file a claim (please scroll up for information on how to file), it's assigned to a claims professional. Depending on the complexity of your claim, you may work with a team of experienced claims representatives.
A claims adjuster contacts you to get information surrounding your loss, talks to you about your coverage, explains how your claim will be handled, identifies ways to protect your property from further damage (for example: putting a tarp over a damaged roof or plastic sheeting on a broken car window), and schedules an in-person appointment if one is needed.
Evaluation and Estimation
Your claims professional evaluates your claim by gathering facts, inspecting and documenting damage, interviewing witnesses or others involved, and viewing photos or videos. After reviewing all of this, your claims adjuster will determine whether the loss is covered and for how much.
We'll work with you to resolve your claim fairly by either paying what you're owed or explaining why there's no payment on your claim.
Once your claim is resolved under the terms of your policy, the claim will then be closed. If you discover additional expenses, give foremost a call and they will re-open your claim to investigate.
Please Note: Every claim is different, and some are more complex than others. Some may be opened and closed quickly while others may take weeks or even months to resolve. Foremost's claims professionals will do whatever it takes to assess your claim fairly and help you get back where you belong.
Harris Insurance is proud to offer the following through Foremost Insurance Company:
Mobile Home

Home

Vacant Home

Seasonal Home

Landlord and Rental Home

Renters Insurance

Owner-Occupied Condominium

Vacant and Landlord Condominium

Flood

Auto

Collectivle Auto

Boat and Watercraft

Motorcycle

Scooter

Off-Road Vehicle

Snowmobile

Golf Cart

RV and Motor Home

Travel Trailer

Fifth-Wheel

Luxury Motor Coach
Please contact Harris Insurance if you are interested in learning more about any of Foremost Insurance Company's products. We would be happy to assist you.