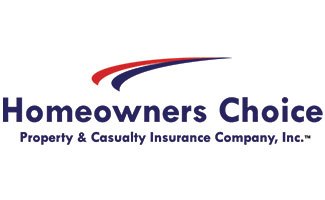 Homeowners Choice Property and Casualty Insurance Company, Inc. opened in 2007 and is dedicated to providing unparalleled service to their Florida policyholders while providing competitive and customizable rates and coverage. Homeowners Choice acquired Anchor Property & Casualty in February 2020. If you held an Anchor policy and have any questions  about this acquisition and what to expect with your policy, please visit https://hcpci.com/anchoragreement/
If you are a current Homeowners Choice Policy holder and need to file a claim or would like to make a payment, you can do so here. We are also available to assist if you have any questions.
---
INSURANCE PRODUCTS
---
Homeowners Choice offers Florida residents the following products:
Coverage is designed to protect the structure of your home and your personal possessions. Additional coverages include loss of use, personal liability, and medical payments.
Provides coverage for property inside the walls of your condominium as well as personal liability, medical payments, and loss of use expenses.
Dwelling or Landlord Insurance
Dwelling policies provide coverage for the structure and personal possessions but coverage is generally not as broad as a homeowner policy.
Renters insurance provides coverage for your personal belongings. It's also vital to cover you for liability when residing in another person's property.
Private Market Flood Insurance
An alternative option to the National Flood Insurance Program
Optional Coverages
Equipment Breakdown coverage to protect your appliances and service equipment ($50/year can cover up to $100,000!)
Coverage for screened enclosures
Premier package endorsement available
Extend theft coverage for Jewelry, Art, Gun Collections, and other articles of high value (opportunity for pictures)
Senior/Retiree discount available to applicants over 60
Gated Community Credits for gated or guarded communities
Golf Cart coverage available
Homeowners Choice is rated A Exceptional by Demotech, Inc.