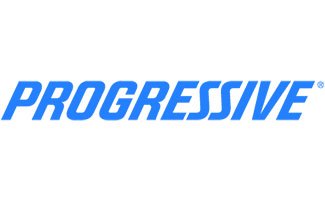 Progressive Mutual Insurance Company started in Cleveland, Ohio in 1937. True to their name, they have truly been industry leaders in insurance. You can read more about their history and innovative firsts here. Progressive offers a variety of insurance options for peace of mind on the road, under your roof, and in your daily life.
We are also available to assist you with your Progressive Policy:
Progressive currently offers more than 30 insurance products but the products below share what they offer for Florida Residents:
ATV/UTV Insurance
Make sure that your all-terrain vehicle and utility vehicle is protected. ATV and UTV insurance can cover the injuries or damages you're liable for as well as the repairs to your vehicle. Unique offerings that Progressive offers with this type of policy include:
Accessories and custom parts/equipment
Total loss coverage for new ATVs
Carried contents
Progressive offers affordable coverage options to protect against just about anything. Their website lists accidents, glass damage, lawsuits, hail, and more. Be sure to talk to your Harris Insurance Agent or visit Progressive Answers to ask your questions about car insurance and secure the policy that's right for you.
Progressive insures over 1 million watercrafts and has over 35 years of boat insurance experience. Specific water vessels that they insure are bass and fishing boats, pontoon boats, powerboats, personal watercrafts (PWC) and sailboats. Unique offerings of Progressive's boat insurance include:
Sign & Glide® on-water towing
Full replacement cost
Propulsion Plus®
Wreckage removal & fuel spill
Classic Car Insurance
Your classic isn't just a car. Protect your investment and sentimental possession with the right type of policy that's tailored to protect your unique vehicle. The age of a classic car is often between 25-50 years old but there is no definitive age that makes a car a "classic." Contact the licensed Agents at Harris Insurance to advise on whether or not a Classic Car policy is appropriate.
Golf Cart Insurance
Whether you use your golf cart on the course or around the neighborhood, you need insurance to protect your vehicle and those in and around it. There have been serious injuries reported surrounding golf cart accidents. Be sure that you are protected! Standard coverages of a Progressive golf cart insurance policy include:
Bodily injury and property damage liability
Guess passenger liability
Uninsured/underinsured motorist bodily injury and property damage
Comprehensive and collision
Medical payments
Accessory coverage
Motorcycle Insurance
Progressive is the #1 motorcycle insurance provider and their website states that if your motorcycle is legal, they'll help you insure it! Progressive insures Cruisers, Custom Bikes, Dirt bikes, Scooters & mopeds, Sport bikes, Touring bikes, and Vintage bikes. To personalize your motorcycle coverage, contact one of our licensed Agents.
RV Insurance
It doesn't matter if you use your RV recreationally or as a full-time residence—the best RV insurance covers your unique needs. The various types of RVs that Progressive insures includes: Class A motorhomes, Class B motorhomes, Class C motorhomes, Cargo and horse trailers, Conventional trailers, Fifth-wheel trailers, Pop-up campers, Truck campers, and Utility trailers. An unique RV policy can protect you while you're on the road or parked at a campsite or park.
Segway Insurance
Segway insurance is not currently required by law but the rising popularity of the vehicles and the investment in the product itself makes insurance a smart choice. Progressive offers essential coverages so you'll enjoy peace of mind while riding on your Segway. Get covered in case you're liable in an accident and protect your vehicle against any potential damages.
We would love to help you secure an insurance policy for any of the above cars, boats, or specialty vehicles. Please contact us today for your quote: