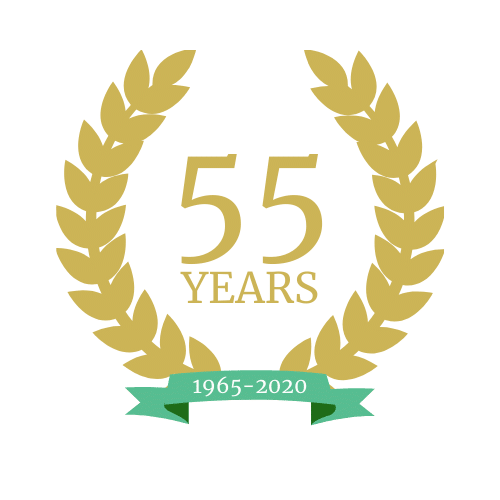 Established in 1965, Harris Insurance has continually grown to be the largest Independent Insurance Agency in Fort Walton Beach, Florida. We service families and clients across the entire Sunshine State! You've heard that 2020 has brought so much uncertainty. We are thankful to report that we've been able work and grow despite the Pandemic. So much so, that we have continually been able to onboard new employees to our team. But we're not done yet! We are looking for our next group of Sales Superstars!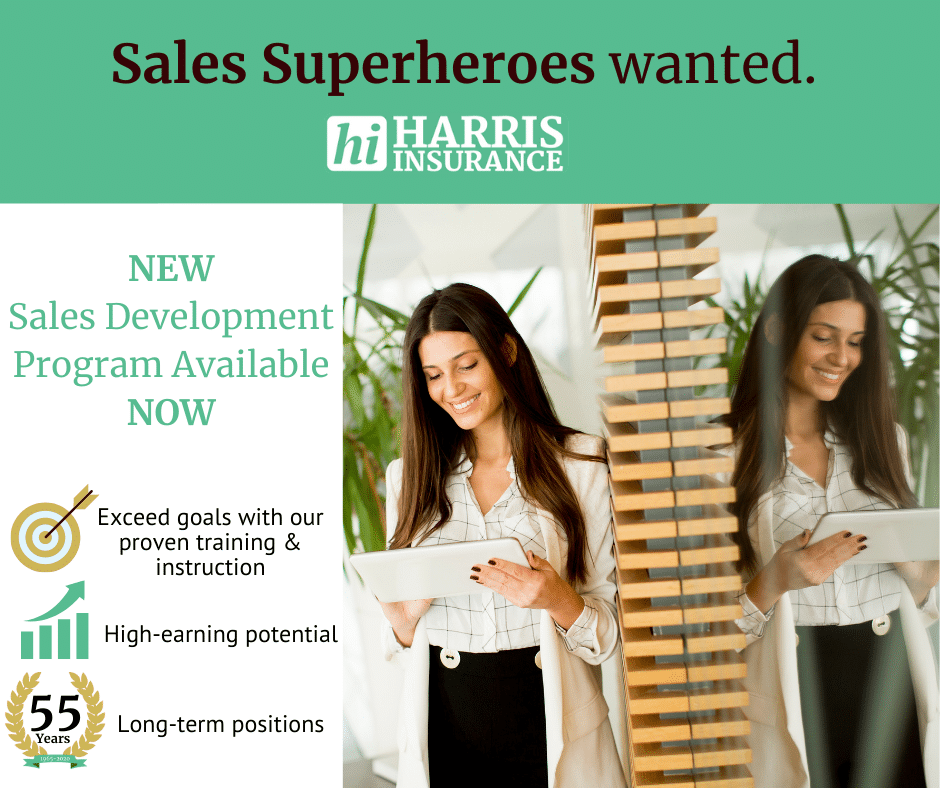 Are you eager to learn?
Are you a dedicated individual looking for job stability?
Do you want to help people?
Do you want to set goals and continually beat them?
Become a Licensed Sales Agent in as little as 6 months!
In-house training team & online platform
No insurance experience necessary
Eligible for State Licensing*
This is a fast-paced professional career and the sky's the limit. We will provide you with everything you need to sell all lines of personal and business insurance products:

The Details
Office location
123 Miracle Strip Parkway SE
Fort Walton Beach, FL 32548
Hours: Monday through Friday 8:30-5:30 CST
Pay
Introduction pay $11/hour
90 day check-point $12/hour
After completion of program and licensing $15/hour and Monthly Bonus Structure
To learn more about our pay structure once licensed, please visit our Licensed 220 or 440 Sales Agent Page.
Benefits
90 day check-point: eligible for ½ of individual health insurance reimbursement
Graduated Paid vacation time 1-3 weeks per year
Paid Major Holidays
Nearing completion of in-office training, eligible for state licensing at the expense of Harris Insurance*
Continuing & Advanced Education Expenses encouraged and reimbursed
Training
You will have a full-curriculum planned in conjunction with hands-on training within our office's various departments. Bill Rehl is our Licensed Teaching Agent with experience at Harris Insurance since 1987. Owner, Whit Harris, and Business Development Director, Natalie Schmidt, will also be heavily involved in maintaining training schedules and working with your pace and eagerness to launch into your new career as quickly and efficiently as possible. We also utilize an online platform that will thoroughly train you in personal lines insurance knowledge and prepare you for State Licensing Exams.
Do you have what it takes? Fill out the form below:
Launch
After completing training and securing your Florida Insurance State License, you will be ready to start writing business. Our Bonus structure will be fully explained and we will provide you with everything we can so you can be as successful as possible. We have Veteran Agents write in excess of $100,000 in premium every month!
We can't wait to meet you!
"The Fine Print"
*Official agreements will be reviewed in person to determine eligibility of this program.
You also are not eligible for Florida Insurance State Licensing if you have ever been convicted of a crime or felony.